Courses & Events
---
9 December
"Bali Retreat Orientation Meeting."
Do you want to know more about the Breathwork retreat in Bali, Indonesia?
In this meeting, we will discuss the logistical aspects and spiritual process of the upcoming Retreat in Bali - which is scheduled for 2-12 February. We will discuss what you need to bring, what the spiritual process will involve and address any questions about the Breathwork training programme facilitated by Jacques.
Whether you are undecided, or have already signed up for the Retreat, please join this open conversation with Jacques Theron and Patricia Lawson.
Live Zoom session time:
South Africa - 6PM
West Europe - 5PM
United Kingdom - 4PM
Brazil - 1PM

USA:
EST (NY, FLA etc) - 11AM
CDT (IL, etc) - 10AM
PDT (CA, etc) - 8AM

Please register in advance by clicking the Register button.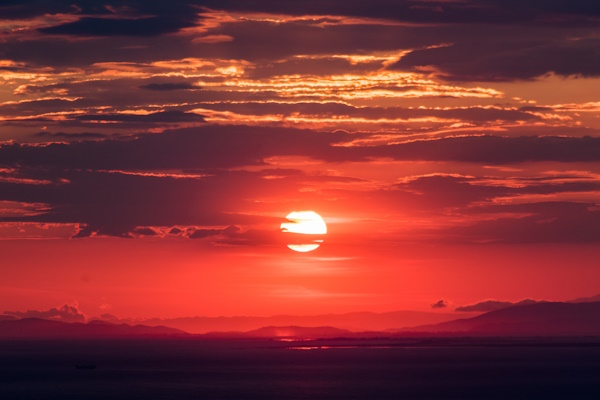 Monday Meet-up: 18 December
"December Solstice"
The Solstice marks the point at which the tilt of the Earth's axis changes and seasons shift. In the Northern Hemisphere the light is reborn as the darkest night of winter passes. In the Southern Hemisphere, the exuberance of high summer gives way to the introspection of autumn.
Observing this seasonal shift not only prepares us for the next cycle, but allows us to take stock of our growth over the previous six months. It is a time when the subtle energies of the Earth are in flux and we can align our intentions with the coming cycle.
Live Meet-up sessions are live and free.
Live Zoom session time:
South Africa - 7PM
West Europe - 6PM
United Kingdom - 5PM
Brazil - 2PM

USA:
EST (NY, FLA etc) - 12PM
CDT (IL, etc) - 11AM
PDT (CA, etc) - 9AM

Please register in advance by clicking the Register button.
What's new
Bali Breathwork Retreat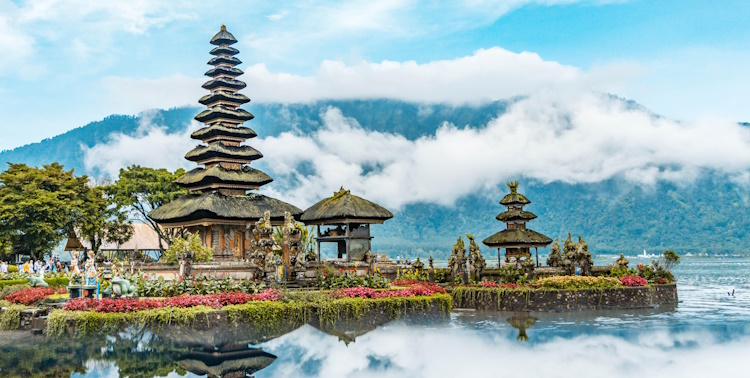 Jacques Theron and Patricia Lawson invite you to join us on this sacred journey, on which we will experience the sublime beauty and spiritual power of Bali... combined with an intensive transformational Breathwork process.
Bali, "The Island of a Thousand Temples", is considered by the Balinese people to be a realm where gods and humans coexist; where the spiritual and physical worlds meet. This earthly paradise is filled with lush forests, volcanic mountains, the beauty of the Balinese Subak rice terraces, and tropical beaches.
On this 10-day retreat, we will experience a transformational Breathwork process intensified by the beauty and spiritual power of Bali. We will practice various styles of transformational and sacred breathwork - ranging from therapeutic techniques, to breathwork practices in holy sites and temples. We will have access to spaces not often open to the public; living sites of worship and ritual practice that will enhance our process.
Daily breathwork practices will contribute to an overarching process to attune to the sacredness of the land and the aliveness of ancient traditions. The Spiritual process will focus on the "Trimurti" - the sacred Trinity of Brahma-Vishnu-Shiva & their consorts Saraswati, Lakshmi & Parvati.
The retreat includes:
- Spiritual practices in local temples, blessings from priests, a water purification ritual & more...
- Breathwork sessions in natural settings such as waterfalls, rivers & mountain areas...
- Learning how to make the "Canang" offerings (dedicated to those who watch over the land) & their purpose...
- Traditional temple dances based on the Ramayana.
- Retreat participation hours will contribute towards the "Breathwork Practitioner" certification by Jacques Theron.

The package includes:
- 10 days of Breathwork & Facilitation by Jacques Theron.
- Accommodation (2 persons/room) at Balitri Villa in Sukawati (East Bali).
- Three Traditional Balinese meals per day; all meals are vegetarian with some optional meat side dishes. Vegan also available at a small extra cost.
- Transportation, access to sites, teachings from Balinese guides, dance performances.
- Reading with a Balinese Shaman.
- Snorkeling off a boat on the east coast of Bali.
- All-inclusive Retreat cost: $3550 (excluding flights to and from Bali).

For more information, please Contact Jacques or Patricia Lawson.
Please also visit Mythical Journey Tours on Facebook.
The Mystery of Pre-Roman Italy
There are striking similarities between the polygonal stonework structures of Peru and the Latium (Lazio) region in Italy - we can probably rule out that they are part of the same culture - since the geographical and chronological distance is great - although their motivations for building in this style are probably similar.
The Italian structures are shrouded in mystery, since we do not know who built these fortresses and temples. Jacques Theron visits some of the most impressive architectural remains of this forgotten pre-Roman culture that flourished close to the Eternal City of Rome.
2023 Pilgrimage to Santiago-de-Compostela (Spain)


Join us on this sacred journey through North Spain, which becomes the stage for encountering the heights and depths of your True Self.  
On this sacred journey, you will be immersed in the beauty of the Spanish countryside, architecture and culture while channelling the intense power of the Camino. This 21-day programme is conceived to bring personal transformation, group sharing and spiritual connection through guided processes presented daily. I feel that this process will be particularly powerful given the transformational times we are experiencing. When the collective is shaken up, we have the golden opportunity to create profound shifts within ourselves - despite the uncertainty happening in the "world out there".
Start: 11 August 2023 (Leon, Spain)
Finish: 31 August 2023 (Santiago de Compostela)
Please be in touch with me to send your confirmation deposit by 1 April.
Camino Logistical Meeting on Saturday, 4 March at:
- 10 AM Central (Chicago etc)
- 11 AM EST (NYC, Florida, etc)
- 1 PM Brazil
- 5 PM Western Europe
- 6 PM South Africa
Please join this meeting if you are interested in the Camino, even if you have not confirmed your participation yet.
Camino 2022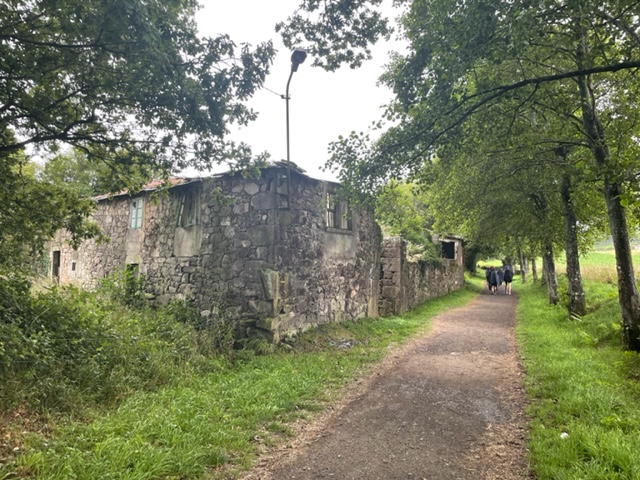 I have put together a video giving a personal and spiritual look at my journey along the Camino de Santiago in the summer of 2022
The dates for my next Camino:
Start: 11 August 2023 (Leon, Spain)
Finish: 31 August 2023 (Santiago de Compostela)
You can see the full video of my journey along the Camino in 2022 below:
Practice "44 Breaths"
This "44 Breaths" techniques is a simple and focused method of entering a deep state of connection, or of "turbo-charging" any meditation process that you already follow.
Contains: 15 minute guided meditation, plus explanation of the breathing model in "Description".
Practice "Five Elements Breathwork"
This simple technique creates a meditation space through visualisation and breathwork. It can be a preamble to any existing spiritual practice you follow... or use it as a stand-alone meditation.
Contains: Explanation of technique; Practical guided meditation.
One-to-one consultations
---
My approach in private consultations is to reconnect you tangibly with the personal and spiritual truth at your core. This unleashes a transformational power that brings about lasting change, in which the brighter light of your soul dispels such 'darknesses' of personality as fear, anxiety and trauma.
Sessions are not just about gaining insight or feeling better afterwards, but are geared towards facilitating longlasting shifts in your life.
Breathwork and hypnosis sessions integrate the analytical 'discussion' aspect with the visceral experience of an altered state of consciousness - which inevitably brings healing, insight and vision.
I offer all sessions in-person or via Zoom and Skype.
Breathwork takes you into a state of altered consciousness, which intensifies the therapy experience and brings direct connection to your soul or higher self. A session lasts 90 minutes, with 45 minutes for discussion and 45 minutes of breathwork.
Hypnosis re-programmes the sub-conscious mind, which inevitably reflects as shifts in your emotions, beliefs and life in general. Hypnosis can help resolve past trauma, unravel personality issues and bring vision for the future. A session lasts 90 minutes: 45 minutes for discussion and 45 minutes of hypnosis.
Tarot cards read the subconscious mind in order to examine the underlying beliefs that are forming your experience - which, in turn, affects how your future unfolds. When you understand your inner workings, you can change the future. A session lasts 55 minutes; it includes 2 main spreads as well as covering specific questions.